The premier element of power and strength in the Church is the Gospel.... it is the power of God at work for salvation to everyone who places their faith and trust in Him.

Church leaders who focus on Christ's life and not on Christ's Blood as the center of saving efficacy, and who stress the freedom of man and hold in reserve the truth of God's sovereignty. . . are allowing weakness to set in. God's Word will always accomplish what He desires and will achieve the purpose for which He sends it. It doesn't depend on our abilities or style of delivery, however we are responsible before God to recognize and relay the full truth of the Gospel.

One thing that God not only hates but aggressively moves against. . . is pride, and it still lurks in the church today. Unfortunately, there are those (including some well-meaning Christians) who want their voice heard, even at the risk of passing on unsound theology. Following an errant teaching can seriously hinder certain members in the body of Christ from growing spiritually, and as one very well-known minister said to me, "Urban Legend spreading through the church destroyed my effectiveness." We DO need to be a voice... "the voice of our Father", to the lost and to the child of God hungry for His Word.

I believe that it is upon our knees that the Church puts on it's strength. Let's encourage each other to keep the center theme of Christianity; the transformation of man into the likeness and image of God....through the work of the Holy Spirit. Let's walk in His love and power.

We have all sinned and come short of the glory of God. . . but God who is rich in mercy, brought salvation to us through His grace alone. He made us ALIVE with Christ, when we were DEAD in our sins. That is very simply and powerfully the Very Good News of the Gospel!

Thank you again for stopping by and may God bless you!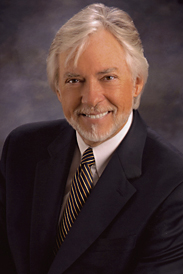 Dr. Gary Musgrove
& the entire Crusade For Calvary Team
P.S./V
Request a catalog of items that are free for your use by emailing us at
cfc@crusadeforcalvary.com
or
admin@cfcuniversity.com




CURRENT MINISTRY NEWS
________________________________________________________________________
ELEMENTARY, HIGH SCHOOL and COLLEGE CURRICULUM Available

We have curriculum available to churches interested in establishing affiliate colleges on their own church campus. Not only do we have college curriculum, we have curriculum for elementary school thru high school. Churches across the globe are using our curriculum to start schools or to educate small groups of students who are falling between the cracks in public schools. The church can be a safe and affordable alternative for parents who cannot afford a private school for their children.

With no sacrifice in quality, our programs, at any level, are by far, most reasonably priced. We have certificate programs, A.A., B.A., M.A. as well as PhD. We prefer to offer college scholarships to students who need financial assistance so they won't be in debt after graduation.

Please check out the Affliate Information page for college curriculum information. For elementary and high school curriculum or any other questions, please call 951.315.4187 or contact us via email at:

cfc@crusadeforcalvary.com

or

admin@cfcuniversity.com
We look forward to talking with you!


UNIVERSITY and BIBLE COLLEGE Programs and Classes: In French, Spanish, Russian and more!
All our class and training materials are now available in many languages including; French, Spanish, Russian! Contact our office to see how you, your school or church can utilize this material, or

CLICK HERE

to access the Application Form and fill out the comment section at the bottom of the page.
CFC Honors
Pastor Joseph Wright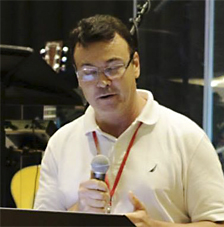 Joseph was recently one of the speakers at the annual Dai Hoi Vietnamese Conference. Joseph, we are proud of your ministry and your life
.

May the Lord continue to open doors for you to share His great love. He is presently EM Pastor at Vietnamese Baptist Church of Garland Texas.
AUDIO LIBRARY: 10,000 messages from Christian Leaders
Greatest Christian Leaders and speakers of the 20th and 21st Century. We have been given this unbelievable opportunity to spread the Gospel, Teach and Train Leaders.....
DR. GARY MUSGROVE SPEAKING ON GLOBAL ISSUES AND CURRENT EVENTS:
Please contact us via email for current information on upcoming speaking events or appear
Would You Like To Make A Difference?
Global Heartline.. You have a place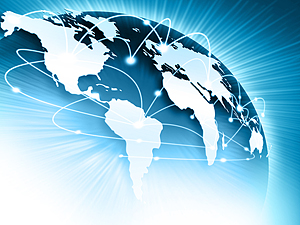 GLOBAL Heartline:

Join today!
S

UBMISSION

R

EQUIREMENTS:
Subject Line:
Please enter "Heartline Submission" in the subject line when emailing your article to us
.

General Information:
Documents should be provided in PDF file format.
Please submit images as PDF, jpg, tiff, or png.
Topic:
Send your thoughts on what we CAN DO to make a difference in our own country.
Your article may be any length, but it must inspire and encourage us to take positive action for our country's future.
2 Chronicles 7:14
If my people, which are called by my name, shall humble themselves, and pray, and seek my face,
and turn from their wicked ways; then will I hear from heaven,
and will forgive their sin, and will heal their land.
email:
cfc@crusadeforcalvary.com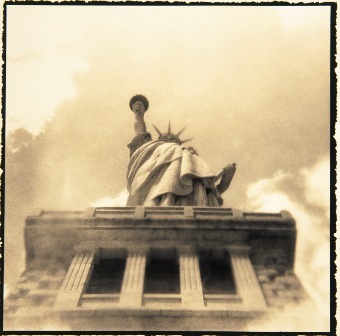 For information click image,
call 951.315.4187 or email:

admin@cfcuniversity.com
___________________________________________
Contact Us Today; You May Be Eligible For Financial Aid
Crusade For Calvary University & Bible College